Win a PPD Hardsuit Costume Token!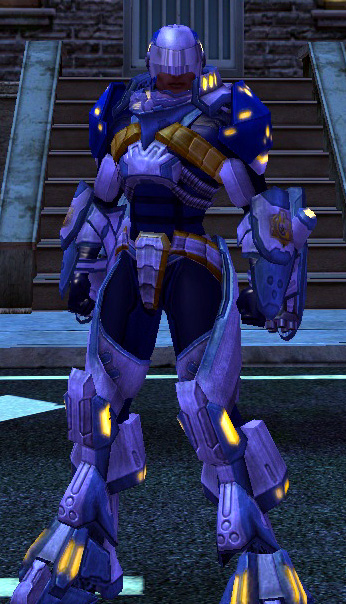 Enter our random drawing to win a PPD Hardsuit Costume Code from The COH Podcast! These were given out at the NCSoft booth at PAX '08 and we have acquired extra codes for you to win!
Simply send an email to cohpodcast@gmail.com with 'PPD Hardsuit Contest' in the subject line. The deadline is Midnight, September 27, 2008. Drawing on September 28, 2008 and the winners will be notified via email after announcement on the episode is made. We are asking that entries come from those over 18 years of age.
Note: This costume token grants a costume toggle – not simply tailor options. The toggle is a permanent power that will be available to all of your characters! While the suit doesn't grant any additional powers, it is way cool looking 🙂